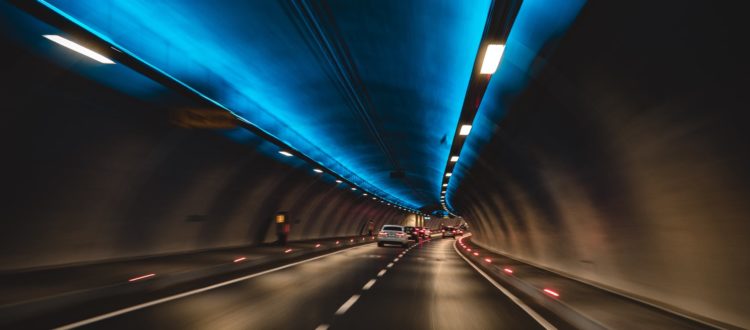 In December 2018 it was exactly 25 years since the Rheinufertunnel opened and road transport went underground. The inauguration party took place the following spring. Similarly – and also because a party with summer weather is simply more fun – the 25th anniversary will only be celebrated on 19 May.
From 11:00 until 19:00 on that day, motorists will be banned from the tunnel. Instead, pedestrians will be able to inspect the tunnel between the Tonhalle and the Alter Hafen, while cyclists will be able to travel the entire length of the structure.
Above ground, the Rhine embankment promenade from Burgplatz to the Apollo Varieté theatre will be one big party. There will be street artists, and well-known events such as Japan Day and the France Festival will be giving visitors a foretaste of their programmes with a cosplay fashion show and a vintage car display respectively. Visitors are invited to join in on the salsa dance floor, do yoga with "Sport in the Park" and play boules. For younger visitors the organisers of World Children's Day have come up with a number of activities around "Sport and Play". A photo exhibition will document how the Altstadt embankment has changed over the years, and provide a look at future urban planning.
for more informationen: https://www.duesseldorf-tourismus.de/nc/en/veranstaltungskalender-ddorf/veranstaltung/24578/data/1558216800/action/detail/
Picture Pexels