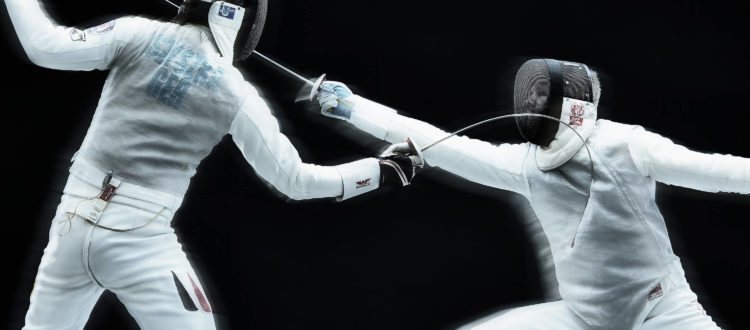 Fechten: European Fencing Championships 2019
"Fencing is like boxing on a chessboard," is how one of Germany's leading female fencers described this sport which is now practised by some 25,000 people in Germany and around one million worldwide. This mix of martial art and mental exercise calls for tactics, concentration and fine motor skills.
It has been an Olympic discipline since 1896 and international fencers will once again be competing for medals in Tokyo in 2020. Beforehand, however, they need to qualify for the Olympics. Fencers will be able to acquire valuable points at the European championships, for example, taking place in Düsseldorf from 17 to 22 June. Around 450 top athletes from all over Europe, including 24 German fencers, will be assembling in Hall 8b of the exhibition centre. German competitors include the Düsseldorfer Benjamin Kleibrink (Olympic gold medal winner in 2008), Max Hartung (current European champion) and the five-time world champion Peter Joppich.
for more Informationen: https://www.madeofsteel2019.de/
Picture Pexels